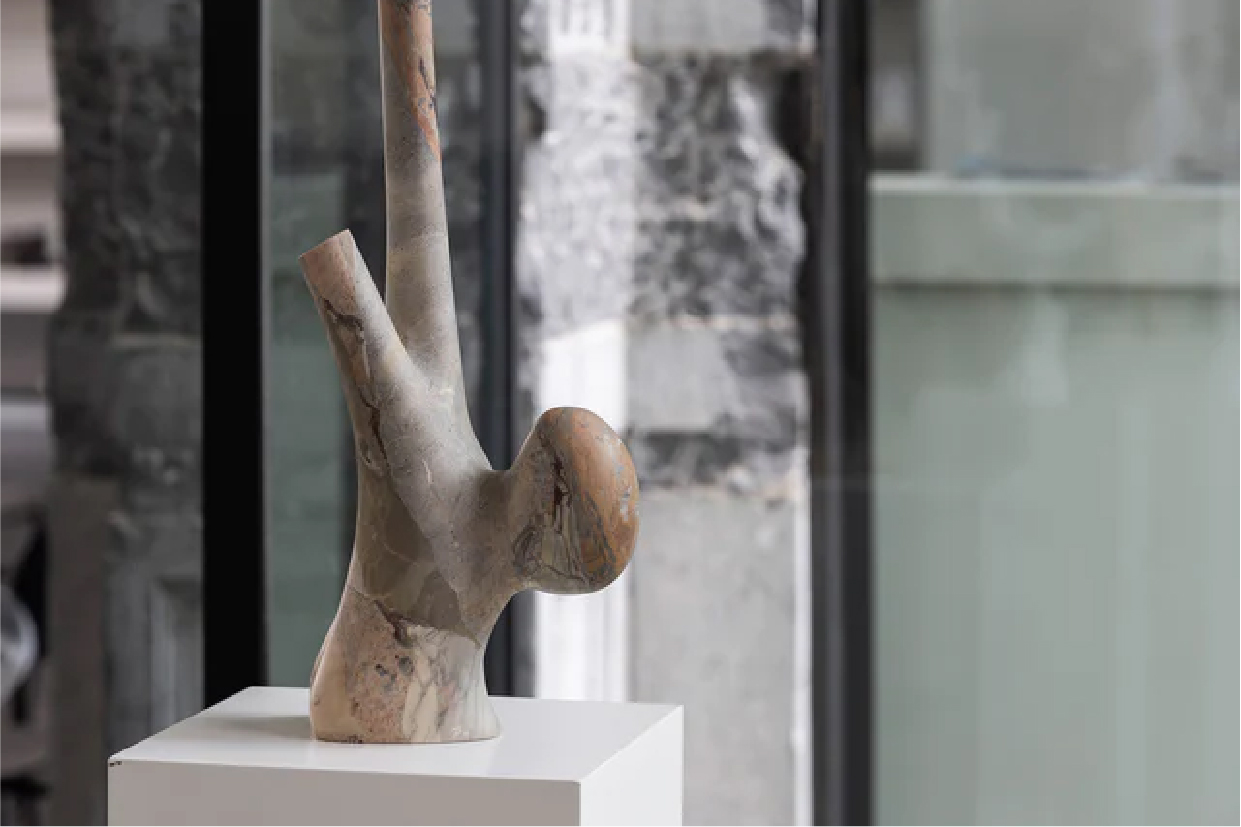 Breaking Boundaries - Objects with narratives
Tom Jablin
Summer 2023
"Breaking Boundaries" is a new hybrid concept where art, design and beauty are combined to establish a cohesive, intimate, and personal experience.
With over 15 nationalities, a wide range of techniques, styles, textures and materials, OWN continues to explore the potential of blurring the boundaries between the various creative practices from the overarching narrative to the smallest detail.
"Exhibition « Drawings and arts and crafts » in the Domaine de Montagenet – Summer 2023
The Experimental Pole of Arts and crafts reconnects with the major thematic and collective exhibitions in summer thanks to the Domaine de Montagenet which welcomes the exhibition « Dessins et Métiers d'Art » (Drawings and arts and crafts) in its great hall from July 22 to August 20 2023.
The drawing which constitutes an essential link between the act and the thought, intervenes in several ways in the practice of the arts and crafts professionals. It can take the form of sketches, preliminary drawings, support of researches and inspiration or complemenrary artistic practise to the arts and crafts knowhow.
It supplements our look towards the arts and crafts creation. We will then exhibit drawings and arts and crafts objects of creators of our association and other guests for a vast and rich overview of the arts and crafts.
"Colectiva" Lisbonne, Exhibition group – March 2022
São Mamede is a historic Art Gallery, founded in the 60s, and one of Portugal's first. Over the course of its history, it has exhibited and promoted works from the country's most notable artists (such as Vieira da Silva, Paula Rego and Almada, or Nadir Afonso), as well as many contemporary and young talents.
Artistic Residence – July 2022
In more than 20 years of existence, the Festival has welcomed many artists to the International fame. The 2022 edition confirms this trend with a very high artistic level and greater rigor in the selection of artists. The Festival also aims to give a  place to young people artists and bring out a new generation of sculptors. For this, the EMERGING ARTIST residency is created in 2022 to welcome an artist very promising.
"Dialogue" Bordeaux, Exhibition group – July 2022
DIALOGUES brings together the work of 10 emerging artists and designers from diverse backgrounds, some of whom hail from the Global South.
"Nouvelle Ere" Paris, Exhibition group – December 2021
The Génie de la Bastille is an association bringing together more than 90 professional visual artists who are part of the field of contemporary art.